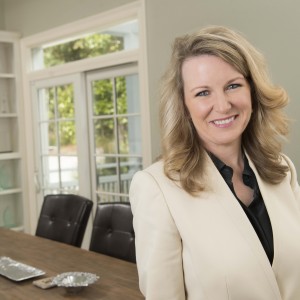 Christie Fountain
Principal and Creative Director
Mississippi Gulf Coast Advertising Federation
Copywriter of the Year 2000, 2009, 2010, 2012;
Art Director of the Year 2012
Before opening the doors to Christie Fountain Advertising, Inc., in 2007, I spent fifteen years helping clients like you succeed from both the in-house and agency sides of the marketing table.
On the agency side, I sharpened my creative execution skills in copywriting, design and broadcast production for a variety of clients from utilities to banking, hospitals and media. As an in-house Creative Director for Caesars Entertainment, I provided advertising creative direction and execution to seven casino resort properties across the mid-south from Caesars Indiana to Bally's New Orleans.
At Blossman Gas, Inc., I developed marketing plans, promotions and provided in-house advertising agency services to the 11th largest propane dealer in the U.S.A., supporting over 70 retail offices in eight southeastern states.
Today, I'm ready to put those skills to work for you to help your business succeed. Thank you for considering us as potential members of your marketing team.
Debbie Feister
Art Director
Before joining Christie Fountain Advertising, I designed for a local golf pro shop in Beaumont, Texas, where I also received my BFA in Graphic Design from Lamar University. There I developed my skills in photoshop, illustrator and photography for online e-commerce applications.
My love for design is equally shared with a passion for illustration, and I was chosen as illustrator for two self-published children's books. Most recently my work has been recognized with ADDY awards in 2011 and 2012. I am excited to be part of the creative team here and I look forward to adding my eye to your projects as part of your extended team.
PageAnn Fletcher
Media and Production Specialist
Before joining Christie Fountain Advertising, Inc., I earned my B.A. in Public Relations with a minor in Nonprofit Studies from The University of Southern Mississippi. I served as the public relations and communications intern for Pine Belt Mental Healthcare Resources in Hattiesburg, Mississippi. While working for Pine Belt Mental Healthcare Resources, I developed a passion for writing, social media, event planning, graphic arts, and concept planning.
I also had the opportunity to work as a casting assistant in film, where I developed skills in scheduling and problem solving under tight deadlines. I am eager to help you achieve your goals as part of your extended team!
 
Jena Case
Advertising Coordinator
Before joining Christie Fountain Advertising, Inc., I worked in the hospitality industry, in the business management industry and in the airline industry. In the hospitality industry, I had the opportunity to work in various management roles, I led and worked with teams, perfected my problem-solving and customer service abilities. In my next role, I developed strong project management skills. When serving as a flight attendant, I learned to work in a fast-paced environment and a highly customer-focused industry, where I gained excellent interpersonal communication skills.
Through these experiences, I have developed a passion for organization, project management and problem-solving. I look forward to working with you on each project from beginning to end!